Missouri College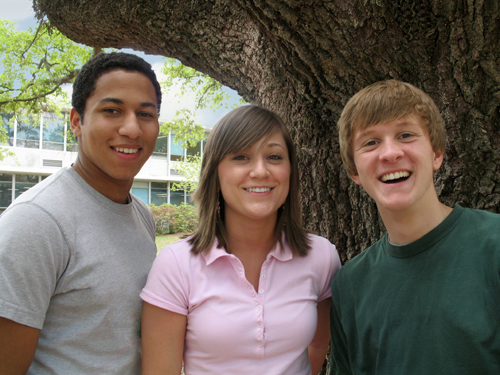 Questions? Fill out the form below to get answers.
Don't put your dream of learning Massage Therapy on hold a minute longer. In just 30 weeks at Missouri College, you can learn hands-on skills needed to work in soothing settings where you can help people feel better and maintain good health. Imagine yourself using therapeutic touch to help people recover from injuries, relieve pain, and reduce stress.
If you've been stressing out about your future, you can reduce your own stress by starting on the path to an exciting future in one of the fastest-growing fields. A 23% growth in opportunities for Massage Therapists is expected through 2022!* Our program will teach you both practical and therapeutic massage, including muscle and soft tissue therapy, and explores hydrotherapy and allied therapeutic techniques. You can develop your skills through clinical training and a real-world externship – and be ready to take on the future in hospitals, fitness centers, and spas.
To ensure that you get what you need to know to enter this field, we seek input from massage therapy professionals. Plus many of our faculty have real-world experience, in addition to being quality instructors. They'll not only be rooting for your success, they'll be ready to give you the personalized support you need to achieve your goals, every step of the way.
Take Charge of Your Future
You've worked hard to get where you are. Keep up the good work at Sanford-Brown College. Find out about our transfer grants and career-focused programs in the fields of Health.
Accreditation
Accreditation is a voluntary process which may be undertaken by schools to demonstrate compliance with specific standards designed to indicate a level of education quality. Missouri College is institutionally accredited (accredited in total) by the Accrediting Council of Independent Colleges and Schools (ACICS). ACICS is an independent accrediting agency recognized by the United States Department of Education (DOE) and the Council for Higher Education Accreditation (CHEA). This indicates that Missouri College substantially meets or exceeds the stated criteria of education quality established by ACICS and approved by the DOE. This recognition of institutional accreditation by ACICS entitles Missouri College to offer Title IV Financial Assistance to students who qualify.
Programs Available at Missouri College:
Missouri College cannot guarantee employment or salary. Credits earned are unlikely to transfer.
Missouri College Campus:
Brentwood


1405 South Hanley Road
Brentwood, MO 63144
For more information about our graduation rates, the median debt of students who completed the program & other important details, click here.