Missouri College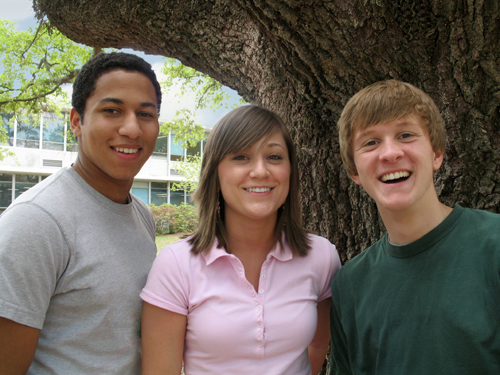 Questions? Fill out the form below to get answers.
At Missouri College, We're Focused On Your Future
In today's society, healthcare is important; a large industry requiring a wide range of educated and trained practitioners, technical workers and business professionals to keep up with a growing demand for services. In fact, ten of the fastest growing occupations are healthcare related. This has created opportunities for motivated individuals focused on a future helping others.
At Missouri College, we have been offering quality career training for over 45 years, introducing thousands of professionally focused students to exciting, challenging roles and responsibilities. Our programs in the fields of Business Administration, Healthcare, Dental Hygiene, and Massage Therapy are designed to help students gain relevant career and life skills.
Missouri College wants you to be successful in your chosen profession, so from the day you start classes, you'll be treated like a professional. You'll study in professional environments that replicate the modern workplace. You can learn from instructors with relevant experience and applicable, first-hand perspectives on what you can expect in your chosen field. You can gain confidence from the support and encouragement you receive from our collaborative community as you acquire the knowledge and skills to pursue your personal and professional goals.
We teach professional development. We encourage personal growth. Welcome to Missouri College.
Programs Available at Missouri College:
Missouri College Campus:
Brentwood


Missouri College is located in the city of Brentwood, Missouri, about 15 minutes outside of St. Louis. Residents know it as the "City of Warmth" because of its friendly, small town charm. There's plenty to do in Brentwood, including a variety of parks and walking trails and special events throughout the year. And when you want more action, you're just minutes from St. Louis by car or train (the Metrolink station is a two-minute walk from campus). St. Louis, the "Gateway City," boasts the famous 630-foot arch alongside the Mississippi River. It offers all the shopping, dining, culture, and entertainment you'd expect in a city its size – and it's a real sports town, with die-hard baseball, football and hockey fans.
Missouri College cannot guarantee employment or salary. Credits earned are unlikely to transfer.
For more information about our graduation rates, the median debt of students who completed the program & other important details, click here.